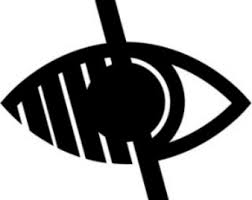 EYFS Curriculum
Welcome to Caedmon Primary School Early Years Foundation Stage.
Curriculum Overview – Reception
What will your child learn?
The EYFS is made up seven areas of learning. These are:
Three Prime Areas
Communication and Language
Physical Development
Personal, Social and Emotional Development
Four Specific Areas
Literacy
Mathematics
Understanding the World
Expressive Arts and Design
Each area is of equal importance and is dependent on each other. When a child enters the Nursery, the main learning focus surrounds the three prime areas. Then, the four specific areas are introduced to extend learning and development. Each area is delivered through a balance of adult led and child initiated activities. We use each area to plan a broad and balanced, interesting and exciting curriculum for your child in order for them to become lifelong learners.
Starting the school day
At Caedmon Primary School, we open our Nursery doors at 8.40am. All parents are invited in with their child to help them to take off their coat, find their name and find a 'busy job'. Due to Covid-19 restrictions, we are unable to invite parents into Nursery at present. This is also the time to have a quick conversation with the staff in the Nursery and to pass on any messages that the staff might need to know e.g. if your child has been ill, if your child is upset, if they have achieved something to celebrate at home or a change in circumstances. If you would like a longer discussion with a staff member, please make an appointment and we will be happy to talk to you after the children have gone home.
Reception doors open at 8.45am. The children in Reception line up on the KS1 playground. They are brought into class by their class teacher who will greet them before taking them in. If you have anything you would like to discuss, please approach a teacher and we can make an appointment for a more convenient time.
Home Time
Nursery doors open for home time at: 3.15pm
Reception doors open for home time at: 2.55pm.
During home time, it is our responsibility to make sure each child goes home with their correct adult. Please be patient with teaching staff when they are seeing children out. Each child will be called by name when the teacher recognises their adult; they will then be watched while walking to their adult. Please contact the office if anyone different is coming to collect your child. If someone comes that we do not recognise, we will ring home to make sure the adult is allowed to pick that child up. If no one arrives to collect your child, we will try to contact you using the contact details that you have provided us with. The child will stay with the class teacher or with a member of the office staff until the correct adult has been to collect them. If you are going to be late for any reason, please ring the school and explain your circumstances and we will be happy to hold on to your child until you can collect them.
A typical day in Nursery
We have a flexible timetable that allows us to follow the children's interest and ideas, but a typical day would be:
Welcome and self registration
Busy time and Job time
Indoor and Outdoor Busy time
Milk and snack time
Job time
Story time
Time for home!
A typical day in the Reception class
We also have a flexible timetable that allows us to follow the children's interest and ideas, but a typical day would be:
Welcome and registration
RWI
Snack time/Traditional tales/Poems/Rhyme time
Indoor and Outdoor Busy time
Lunchtime
Brushing our teeth
Maths time
Indoor and Outdoor Busy time
Circle Time
Story time
Time for home!
Outdoor play
All the staff here in the Early Years value and understand the importance of Outdoor Play to very young children, therefore, our children have access to the continuous outdoor provision each day, all year round. It is very important that you send your child to school with a thick, warm (and if you can, waterproof) coat, a pair gloves, a hat, a scarf and in the summer months a sunhat and sun cream. Please do not send your child to school in open toe sandals as we use our water collection each day.
Snack time
All the children in the Foundation Stage have access to a healthy snack each day. The Nursery children are also provided with a carton of milk each day. The Reception children have access to cold water throughout their day, which follows the practice of the rest of the school. Children in Reception bring their own water bottle to school each day – this should be labelled.
Baking
Due to Covid-19, we are not able to bake at present. We will let parents know when this restarts. Normally, at Caedmon Primary School, both the Nursery and Reception class cook or bake each week. The children really enjoy the process of taking ingredients, putting them together and eating a finished product. We ask each family for a voluntary contribution of 50p a week in order to fund the baking or, if you prefer, you can pay for a full term upfront. As we bake each week, it is important that you keep us up to date with your child's food allergies or any special dietary needs.