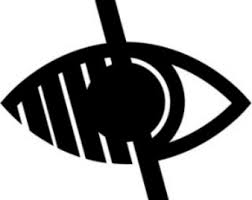 Safeguarding Team
Keeping children safe is our number one priority. We ensure that the safety and wellbeing of every child is at the centre of every decision we make.
Safeguarding Team
If you have any concerns regarding the safeguarding of children, please speak to the staff members listed below.
Mr Wiley is the Designated Safeguarding Lead and Designated Teacher for Looked After Children (LAC).
Mrs Hill is the Designated Deputy Safeguarding Lead.
Mr Butters is the Designated Deputy Safeguarding Lead.
Miss Downing is the Designated Deputy Safeguarding Lead.
Mrs C. Robinson is the Designated Deputy Safeguarding Lead.
Our Safeguarding team (school staff only) hold half-termly meetings to share information about children in our school, discuss any concerns that we have and to ensure our practise is up to date, effective and meets the needs of our children.
All members of the Safeguarding Team have completed Core Level 3 Safeguarding Training, which is refreshed annually. Other training has also been completed, including Child Sexual Exploitation and Domestic Violence.
Steel River Academy Trust
Within Steel River Multi Academy Trust, Designated Safeguarding Leads provide each other with regular supervision and support, following supervision training from Safeguarding First.
External Support and Challenge
As part of our continuous drive to ensure that we keep all children safe, we have procured the services of Pam Gartland, Safeguarding First. This provides us with:
Annual review of safeguarding procedures and policies;
Training and updates;
Supervision guidance
We have also completed safeguarding audits for the Local Authority and NSPPC and have worked alongside the Local Authority Safeguarding Officer for Education.