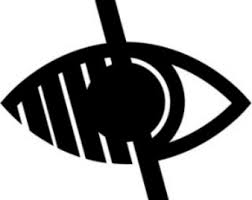 Governor Profiles
Anthony Conlin (Co-opted)
I have more than 15 years' experience of working in the Education Sector and experience of every phase from Early Years to postgraduate / doctorate. I have worked in both the public and private sector and am currently the managing director of my own business. I also have a degree in Business Information Systems.
I am a member on the governing bodies at three local schools and am also a director in a multi academy trust. I have vast experience and knowledge of school improvement, Ofsted and data analysis.
I became a governor at Caedmon Primary School, in September 2013. I've seen an already good school improve continuously over this time.
In my spare time, I enjoy watching all sports and I am a Middlesbrough season ticket holder. I also have my own family, including two children.
Carole Brown (Co-opted)
I was born and raised in Normanby and attended Eston Grammar School before graduating from Hull University with a BA Honours degree in History. I remained in Hull to complete my PGSE to qualify as a teacher before returning home to Teesside. I have mainly taught History, with a few extra subjects over the years, and acquired the skills to become a school leader in secondary education before retiring in 2014 after 40 years in the profession.
I became a governor of Caedmon Primary School in September 2016 with link governor responsibility for Teaching and Learning across the school. I recently added link responsibility for Pupil and Sports Premium.
In my retirement, I have more time to spend with family and friends, to travel and to relax with a book. I enjoy all sports, watching as well as taking part, and have been a long-time supporter of Middlesbrough FC. I love spending time with my Grandaughter, and I hope I am encouraging her through our visits to love History as I do.
Current Vacancy (Staff Governor)
Sarah Hill (Headteacher)
I am extremely proud to be a member of the team at Caedmon Primary School. I began working at Caedmon in 2011 as an Assistant Headteacher. During my career, I have also taught in schools in North Yorkshire, Redcar and Cleveland and Darlington.
My belief is that all pupils should enjoy their school life and that a caring and consistent approach is essential. They should be supported to work hard and aim high! I would like all pupils to develop a 'can do' attitude, a love of learning and aspirations for their future career which will drive them to succeed in whatever they choose to do.
In my spare time, I enjoy playing tennis, cycling, baking, gardening and spending time with my own three children, my family and my friends.
R Lambton (Awaiting Profile)
E Gatenby (Awaiting Profile)
L Gordon (Awaiting Profile)
C Meadows (Parent Governor) – awaiting profile
Current Vacancy (Parent Governor)