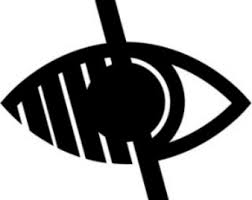 Governor Profiles
Steven Goldswain (Chair of Governors)
I have been on the Governing Body of Caedmon Primary School since 2011, and I have been the Chair of Governors for most of that time. I regularly meet with other Governors, the Heateacher and Staff. I am also involved with recruitment of new staff at school and conduct regular class observations to make sure all pupils' needs are being met by the school.
I spent my early career in the Prison Service, as an Officer, Senior Officer and Night Manager for over 12 years. I was elected to Redcar & Cleveland Borough Council for a 4 year term , which ended in 2015. During this time, I represented the Eston Ward and held the cabinet portfolio of Community Safety.
Currently, I work in Sexual Health and provide community outreach testing services across North Yorkshire. I also run my own events business based in Redcar and have done so since 2015. Along with other voluntary activities, I am on the management committee at the Whale Hill Community Centre.
I was born in South Bank, where I currently live with my family. I am passionate about our local community.
Dave Brede (Parent Governor)
I am parent governor at Caedmon Primary School – a role I have fulfilled since September 2014. During this time, I have seen the school go through many changes and I have provided both support and challenge.
Being a carer for my wife's grandmother, who lives in the family home, has allowed me the flexibility to support the school, while ensuring my wife's grandmother still has a great quality of life.
My area of responsibility for the school is 'The Quality of Teaching, Learning and Assessment'. I conduct regular visits to the school, supported by another governor (Carole Brown). Our objective is to ensure that the school achieves the highest possible standards in this area.
My youngest daughter will start Year 3 at Caedmon in September 2017, and I have now seen two of my daughters leave Year 6. My wife also works at the school.
I have a keen interest in aviation, and I spend my leisure time on flight simulation and air traffic control.
Anthony Conlin (Co-opted)
I have more than 15 years' experience of working in the Education Sector and experience of every phase from Early Years to postgraduate / doctorate. I have worked in both the public and private sector and am currently the managing director of my own business. I also have a degree in Business Information Systems.
I am a member on the governing bodies at three local schools and am also a director in a multi academy trust. I have vast experience and knowledge of school improvement, Ofsted and data analysis.
I became a governor at Caedmon Primary School, in September 2013. I've seen an already good school improve continuously over this time.
In my spare time, I enjoy watching all sports and I am a Middlesbrough season ticket holder. I also have my own family, including two children.
Carole Brown (Co-opted)
I was born and raised in Normanby and attended Eston Grammar School before graduating from Hull University with a BA Honours degree in History. I remained in Hull to complete my PGSE to qualify as a teacher before returning home to Teesside. I have mainly taught History, with a few extras subjects over the years, and acquired the skills to become a school leader in secondary education before retiring in 2014 after 40 years in the profession.
I became a governor of Caedmon Primary School in September 2016 with link governor responsibility for Teaching and Learning across the school. I recently added link responsibility for Pupil and Sports Premium.
In my retirement, I have more time to spend with family and friends, to travel and to relax with a book. I enjoy all sports, watching as well as taking part, and have been a long-time supporter of Middlesbrough FC. I love spending time with my Grandaughter, and I hope I am encouraging her through our visits to love History as I do.
Vivian Wilberforce (Co-opted Governor)
I have recently retired as a primary school teacher after 30 years, mainly in early years and am now a newly appointed governor for Caedemon School. During my time as a teacher, my main responsibility was Health and Safety/ Safeguarding. I was also teacher governor for over 20 years. I enjoyed my time as a teacher and participated fully in all aspects of school life within the local community.
Outside of school I enjoy reading, gardening and looking after my grandchildren.
Living locally, I feel I can not only help the children and school achieve success but also help them grow as individuals and reach their full potential. I look forward to working with the school,the children, families and school community.
Pete Wiley (Staff Governor)
I have been a teacher for the last 10 years and am passionate about improving the life chances and aspirations of children as they leave primary school and continue their journeys elsewhere. I have been Deputy Headteacher at Caedmon Primary School for the past two years and currently hold the role of Designated Safeguarding Lead. Part of this role requires reporting to governors on matters
of safeguarding, so becoming a member of the Governing Body made sense – it allows for ongoing dialogue and for governors to appropriately challenge when necessary. Our number one priority is ensuring that all our pupils are safe and this is held in the highest regard during Governing Body meetings.
I enjoy the oversight of school that being a staff governor provides and feel that I can contribute, in a positive way, to key decisions and discussions. I also feel that the professional development I get from being part of the Governing Body is invaluable. The Governing Body (and staff as a whole) want what is best for our children, and we all pull in the same direction to try and achieve this. Outside of school, my time is filled by my young daughter!
Sarah Hill (Acting Headteacher)
I am extremely proud to be a member of the team at Caedmon Primary School. I began working at Caedmon in 2011 as an Assistant Headteacher. During my career I have also taught in schools in North Yorkshire, Redcar and Cleveland and Darlington.
My belief is that all pupils should enjoy their school life and that a caring and consistent approach is essential. They should be supported to work hard and aim high. I would like all pupils to develop a 'can do' attitude, a love of learning and aspirations for their future career which will drive them to succeed in whatever they choose to do.
In my spare time, I enjoy being with my own three children, my family and my friends.
Clare Meadows (Parent Governor)