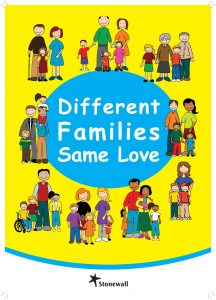 Pupils at Caedmon Primary School come from a variety of backgrounds and families. Celebrating different families and tackling homophobic, biphobic and transphobic bullying is crucial to making all children feel welcome, and enabling them to learn to accept others for who they are.
We have a designated member of staff who is a point of contact for pupils to discuss any concerns or issues on this topic.
Throughout the year, the pupils at Caedmon Primary School are taught that 'difference is just difference'.
MESMAC
The school has worked with MESMAC on the Anti-Homophobic, Biphobic and Transphobic (anti-HBT) Bullying Programme.
*Please note that there is an asterisk on LGBTQ as we are aware that there are many other definitions regarding this.