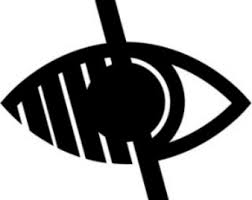 Healthy Living
At Caedmon Primary School, we believe leading a healthy active lifestyle is imperative for our pupils. Physical activity and good nutrition helps children: achieve a healthy body weight; build strong bones, muscles and joints and develop fundamental movement skills. Leading a healthy, active lifestyle can also reduce the risk of serious diseases, such as type 2 diabetes, high blood pressure and obesity.
EVEN MORE reasons for leading a healthy active lifestyle:
Reduces the risk of mental health problems, such as, anxiety, depression and stress
Boosts brain stimulation to improve concentration and memory
Improves mood, due to release of Endorphins
Improves posture
Helps achieve and maintain healthy teeth
Greater self-esteem and body confidence
Aids towards healthy skin and hair
How do we, Caedmon Primary School, promote a Healthy Active Lifestyle for our children?
PE is timetabled so that each year group in KS1 get one hour a week and KS2 get two hours.
Activities at break and lunch time, led by Playground Leaders, Sports Leaders and Mr Collantine.
We run a breakfast club with fun, physical activities, and we offer a healthy breakfast.
Healthy nutrition is taught as part of the PE curriculum, and incorporated into lessons.
A healthy packed lunch policy is in place, to ensure children are getting a nutritious lunch.
Healthy school meals.
Active lessons to keep the brain stimulated, which is proven to boost brain productivity.
Seminars and assemblies take place in school, to educate children about nutrition, sleep and physical activity.
How can children lead a healthy active lifestyle?
Leading a healthy, active lifestyle from a young age and creating good habits is essential. This will set the foundations that each child will take into their adult life. Parents and carers have the responsibility to be good role models and have a positive attitude to being active and eating healthily.
There are simple ways for children, families, parents and carers to lead a healthy, active lifestyle:
60 MINUTES ACTIVITY each day, participating in moderate to vigorous exercise that makes you 'huff and puff'.
CHOOSE WATER, as this helps quench thirst, transports vitamins and minerals around your body and has no added sugar and boosts your metabolism.
EAT FRUIT AND VEGETABLES, as these are the main source of vitamins and minerals to boosts vitality and reduce the risk of disease. It is recommended to have fruit and vegetables as a convenient snack, rather than processed, high sugar, high fat snacks.
SWITCH OFF THE SCREEN AND GET ACTIVE! Sedentary time spent watching TV, playing computer games or using devices is linked to children becoming overweight, obese and developing mental health problems. Encourage children to be active and social in order to change habits and behaviours to benefit the child.
BELIEVE, ACHIEVE, SUCCEED, REPEAT…. A HEALTHY ACTIVE LIFESTYLE