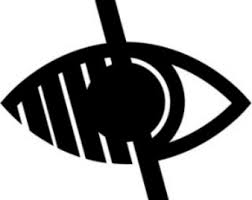 Aspire Learning Partnership
As a school, we understand that school improvement is driven not only internally, but by working with others.
Aspire Learning Partnership
Our school has become a Foundation School and has acquired Trust status from 1st November 2014. Trust schools remain part of the local authority system, but are supported by a charitable trust which has appointed some of the governors. The Governing Body will continue to run the school and be responsible for its performance.
We are extremely proud of the progress that our school has made in recent years and we wish to make it even better. We believe that we would have a greater capacity to do so by working more collaboratively with partners. The Trust will enable the school to benefit from the skills of our partners, and other stakeholders, to deliver enhanced learning opportunities. By acquiring a mutual co-operative trust, supported by a range of partners and stakeholders who are united in our vision, we hope to not only transform the life chances of every student that passes through our school, but to have lasting positive impact on the wider community as well. We aim to provide the best education for all students in our area by working together to ensure that every child within the Aspire Learning Partnership will attend an aspirational schoolthat holds the highest expectations of learning outcomes for all.
Aspire Learning Partnership Vision
The Trust's vision will be that every child within the Aspire Learning Partnership will attend an aspirational school that holds the highest expectations of learning outcomes for all.
Each of the eight schools is committed to the shared responsibility for improving the life chances for all members of the schools' communities, regardless of any barriers to learning.
How will the Trust make a difference?
The Trust aims to make a difference through:
the creation of a distinctive shared ethos built on trust, transparency and excellent working relationships.
raising standards through strengthening existing partnerships between schools.
holding high expectations for pupil outcomes through the development of a Raising Achievement Board to provide challenge and support.
further developing the provision for vibrant learning opportunities, through strengthening networks to enable shared practice and collaborative development.
the provision of high quality opportunities for all learners regardless of any barriers to learning and enhancing equality for all.
broadening opportunities, increasing aspirations and developing support services for pupils to support their all-round development.
developing wider partnerships to support the overarching vision e.g. higher education, business, industry, sporting and cultural links.
The schools who form part of the trust are Bankfields Primary School, Grangetown Primary School, Overfields Primary School, South Bank Primary School, Teesville Primary School, Whale Hill Primary School and Wilton Primary School.